Indy Honda

2021 Honda CR-V
Find the 2021 Honda CR-V for You with Help from Indy Honda
Learn More About the New Honda CR-V Experience at Indianapolis Dealership
When it comes to SUVs, there's few brands out there that can boast the same level of trust as Honda. For years now, SUVs like the Honda CR-V have delivered dependable driving packages built on foundations of value and quality.
The 2021 Honda CR-V? It's no exception. With seating for five, an attractive design, and one of the best standard safety suites available in Carmel, IN and Fishers, it's a compact model that's designed to satisfy (and then some).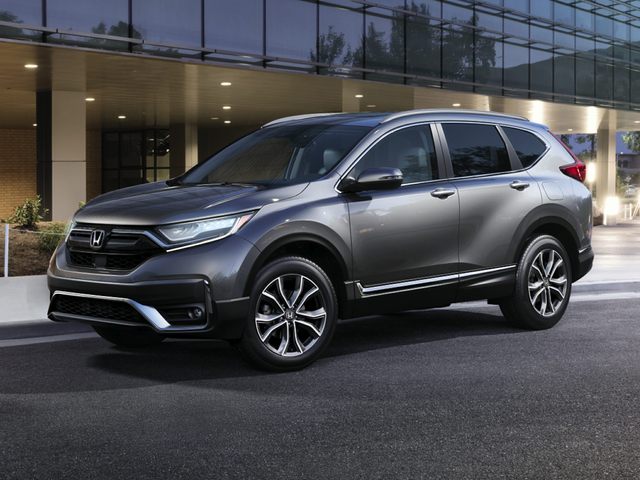 Explore the 2021 Honda CR-V Lineup
What should you expect from the 2021 Honda CR-V? The best way to find out is to look at its four-model trim lineup. The 2021 CR-V comes available in the following versions:
Honda CR-V LX
Honda CR-V EX
Honda CR-V EX-L
Honda CR Touring
Even at the base level, the CR-V makes it clear that it's not playing around when it comes to its commitment to value. The Honda CR-V LX comes equipped with a wide array of available trims. These, of course, include the Honda Sensing safety suite.
Available as standard equipment on every new Honda CR-V, Honda Sensing packs in assistance technologies like forward-collision warnings, lane-departure warnings, automatic emergency braking, adaptive cruise control, and more!
And Honda Sensing is just the start. The base LX also comes with an impressive infotainment system, as well as comfort amenities like automatic climate control. And if you're willing to step up to a higher rung of its trim ladder? You'll get the chance to enjoy extra features that run the gamut from push-button start and heated seating to heated side mirrors, dual-zone climate control, Apple CarPlay, Android Auto, and more.
Even when it's only giving you a little, the CR-V gives a lot. And when it's giving you more? It goes the extra mile.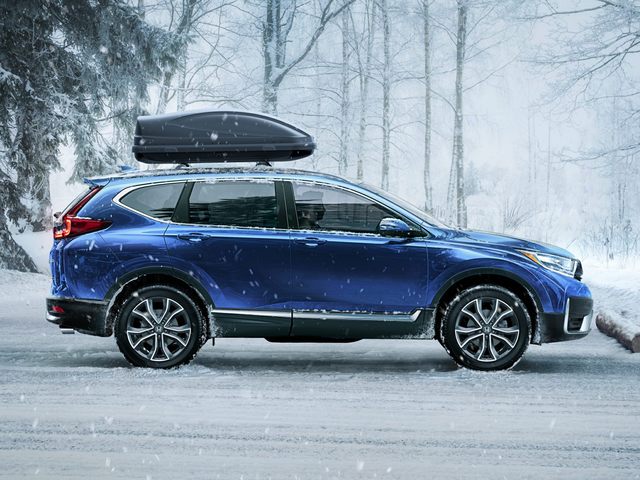 Turbocharged or Hybrid? The Choice is Yours.
Not every Greenwood, IN driver is interested in features and amenities alone, of course. For many people, the defining quality of an SUV is what it can do. Luckily, that's another area where the 2021 Honda CR-V excels.
The newest model offers two unique powertrains under the hood:
1.5-liter turbocharged inline-4: 190 horsepower, 179 pounds-feet of torque
2.0-liter inline-4 electric motor hybrid: 212 horsepower, 232 pounds-feet of torque
Drivers going home in the gasoline-only inline-4 will find more than enough power to carry them throughout their daily needs. The hybrid engine, meanwhile, bumps up the CR-V's output while also offering the benefits of hybrid efficiency.
Things get even better when you add in optional upgrades like all-wheel-drive. An automatic traction system, AWD uses onboard computers to monitor your SUV and its relationship to the road. If AWD detects your vehicle struggling with bad roads or rough weather conditions, it will adjust your output to accommodate and get you home safely.
There are many Bloomington, IN drivers that consider all-wheel-drive to be an essential feature. The 2021 Honda CR-V provides it to meet their needs.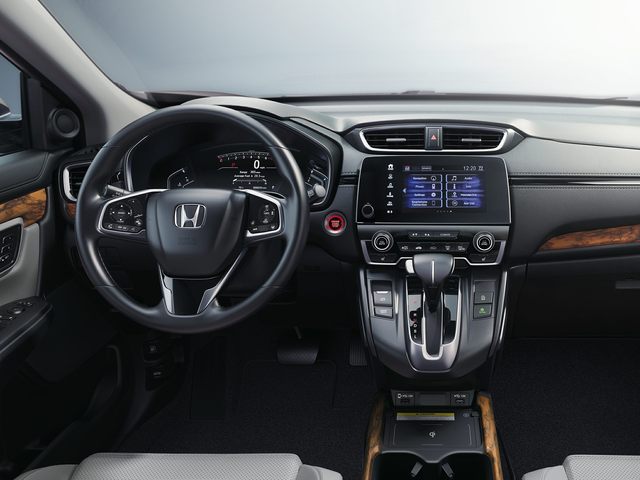 Test Drive the 2021 Honda CR-V at Indy Honda
Are you a driver in the wider Indianapolis area looking for a chance to experience the 2021 Honda CR-V in action? Give us a call at Indy Honda! We have a new Honda inventory waiting, complete with options for the 2021 Honda CR-V. We can put you in the driver's seat of a new model for a convenient test drive.
Don't wait on it! Give us a call or send us a message today. We'd be delighted to answer your questions and get the ball rolling.