Honda Battery Servicing in Indianapolis
Given our comprehensiveness as a Honda dealership, Indy Honda offers the proven benefit of vehicle-battery servicing.
With this simple procedure, you'll have a battery tested, charged or replaced with need. The Indianapolis driver will then have confidence each early morning when turning the key -- especially during colder months.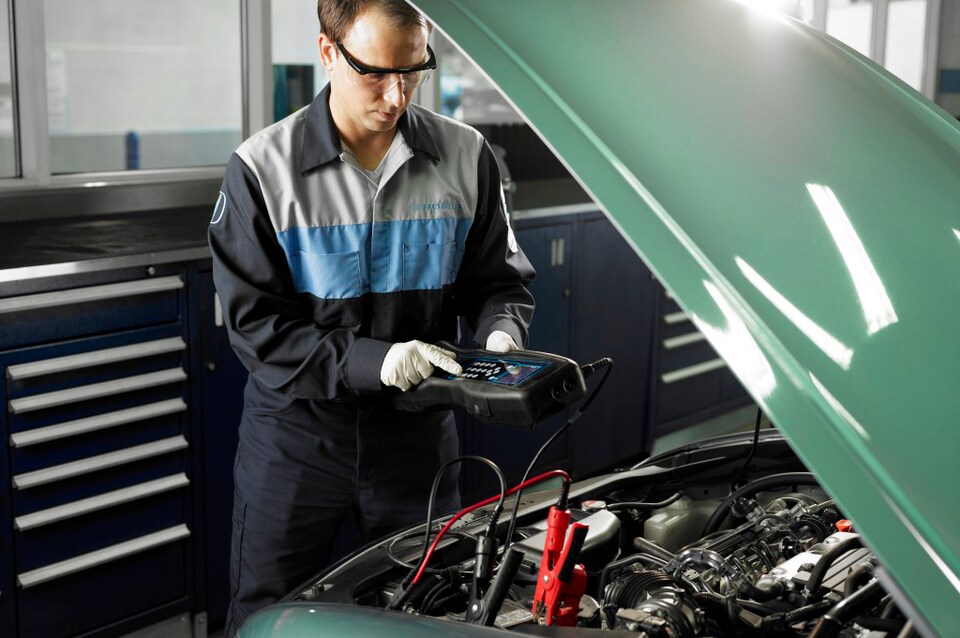 The Telltale Signs of a Battery Requiring Service
Most vehicle systems will let the Indianapolis driver know of something awry. This entirely true of your vehicle battery.
Often easy to notice are those sure indicators of a weak or older component of encompassing importance - without a robust battery, your vehicle lags in every performance endeavor:
Slow or labored vehicle starts are the first signal to a battery unable to hold a proper charge.
Powered windows unresponsive indicates a weakened battery.
Dimmed or flickering interior lights should get the attention of the Indianapolis driver.
Battery terminals caked with residue or frayed connections should be handled by experienced technicians in a safe space.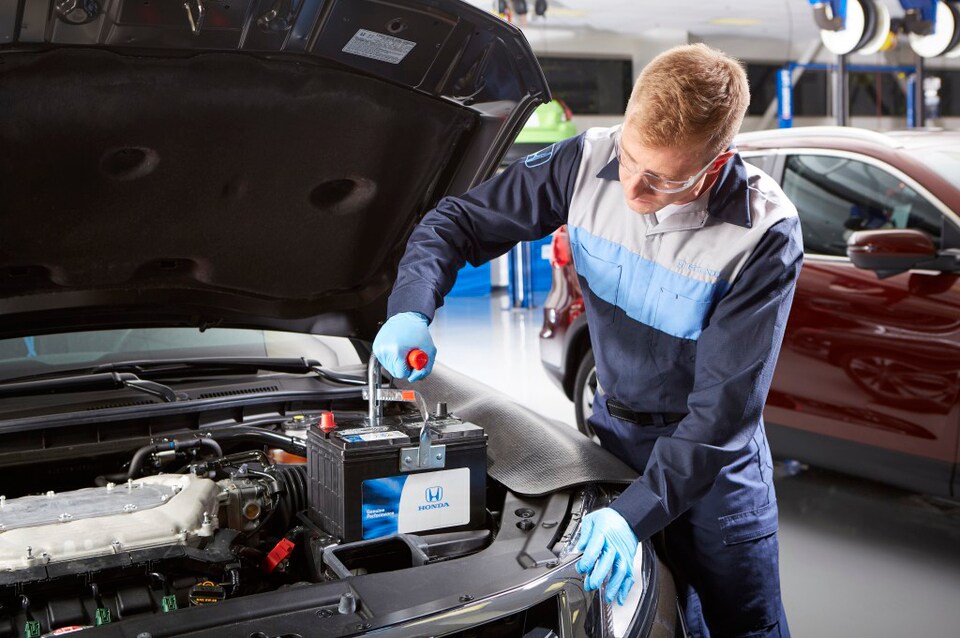 Battery Testing, Replacement Performed Onsite
For the Indianapolis shopper experiencing battery issues, beneficial is a simple battery test facilitated with special equipment. Then, you'll know of the need for a simple charge or replacement component installed while you wait.
In fact, we play host to a full stock of vehicle batteries that have been certified for Honda models of all types. There also warranties applied to many batteries purchased and installed onsite, with brand protocols followed thoroughly.
When patronizing our dealership for Honda battery servicing and replacement, adjoining is our commitment to brand quality and dealership professionalism.
Visit Us For Honda Battery Installation in Indianapolis
With a battery suspected of being old or weak, be sure to visit our state-of-art service facility located on our Honda dealership campus near Indianapolis.
You may also make your service appointment conveniently online.