Honda Oil Changes in Indianapolis
When it comes time for an oil change, Indy Honda has got you covered. Our team of factory-trained Honda mechanics are here to provide you with quick & affordable oil changes that use Honda-recommended engine oil & filters to keep your vehicle running its best. While our service center holds ourselves to high standards you may not find at just any quick lube shop around Indianapolis, we also offer exceptional convenience by offering oil change services as part of our Express maintenance offerings. You can stop for an oil-change with no-appointment necessary, and while you're here we can even provide a complimentary multi-point inspection to help alert you any other potential maintenance your Honda may need. If you'd prefer to set an appointment, you're also welcome to schedule a service visit with us.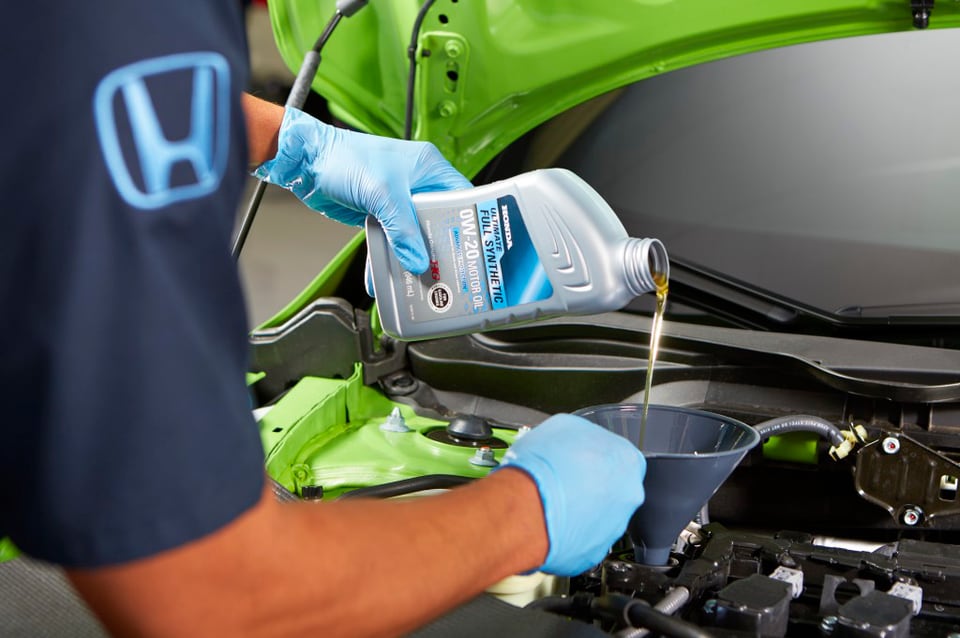 How often does my Honda need an oil change?
There are factory-suggested guidelines and the reality of driving that determine the need of a Honda oil change. Depending on whether you're using conventional oil vs. synthetic or a synthetic blend, you can go different mileages between oil changes. While your car's user manual will have recommendations specific to your vehicle, with modern cars the general guideline is to change your oil every 5,000-7,500 miles or 6-months, whichever comes first. Synthetic oil tends to offer more longevity than conventional, so our Honda service techs can give you more detailed recommendations for your specific vehicle depending which type of oil it requires.
Why should I change my oil regularly?
Motor oil is the absolute lifeblood of a Honda engine, given that internal parts need a steady, fresh supply of lubrication. Over time, oil will degrade to the degree it could potentially harm internal engine components. Often flakes and debris may contaminate your oil over time - this can be noticed in oil that's dark or even black in color compared to the amber hues of fresh oil.
By having a Honda oil change performed frequently, you're never allowing the oil to degrade to a critical point. Going too long between oil changes can negatively impact your car's fuel-efficiency, or potentially cause overheating issues with your engine.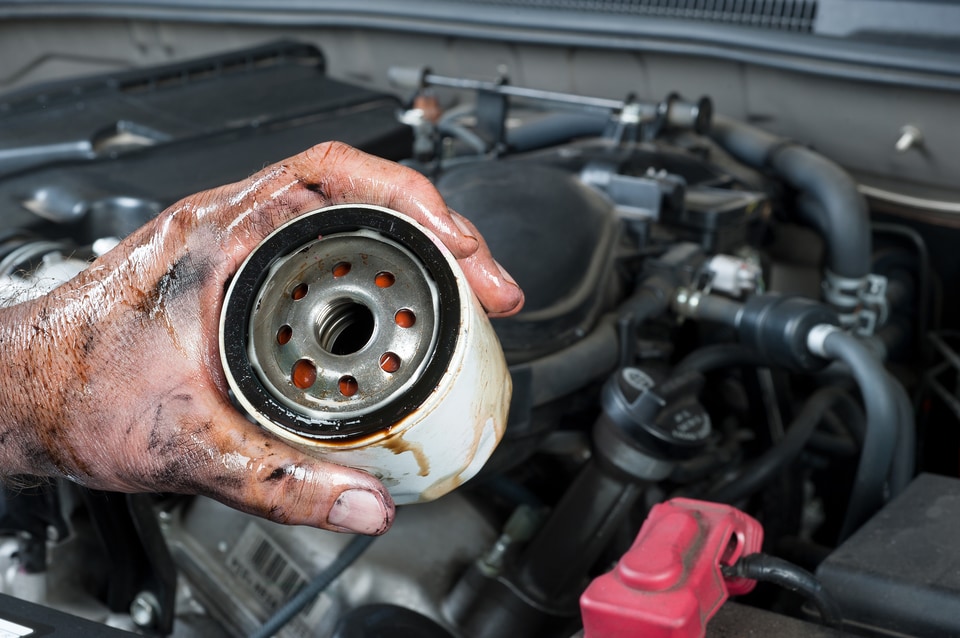 What is the difference in synthetic oil compared with conventional oil?
Synthetic oil installed at Indy Honda consists of a blend of chemical compounds that adhere to crude-oil petroleum molecules. By breaking down and rebuilding these molecules, a superior level of lubrication is then enabled in the process. In plain English: generally synthetic oil performs better in colder temperatures, maintains viscosity, and will last longer so you can go further between oil changes. Because synthetic oil tends to last longer, it's also a bit more expensive than conventional oil.
Conventional oil differs given a basis that's only comprised of crude oil - the same element that's extracted from the ground. Conventional oil is more affordable, but needs to be changed more frequently.
Indy Honda Offers Honda Oil Changes & Maintenance in Indianapolis
Contact us to make your Honda oil-change appointment or any other service procedure that's required.